SYNOPSIS
---
rolex daytona mens 40mm twa factory 116500 stainless steel brown dial
Honest. Witty. Light-hearted. FLAVORS is all that and more! This quirky ensemble film examines different facets of love and life among the Indian Diaspora in the USA.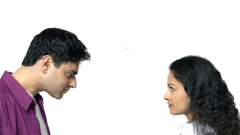 Kartik is smart and suave and he knows it. Rachna is obsessed with work and working out. They are best buddies addicted to each other. They share every waking thought, no matter what the hour. They laugh, rant, crib, rib, and are just there for each other. The catch: they are 3000 miles apart. The twist in the tale comes when Rachna's aunt sets her up with another guy.

Rad has his hands full between his pretty fiance Jenni, his job, his wedding, his inscrutable drinking buddy Nikhil, and his parents who are visiting from India.
Mom and Dad – Mom is warm and inquisitive. She loves saying, 'I told you so' to Dad. Dad is naive and childlike, and has only one agenda: to look for a newspaper to find out what is happening in India. But both hide their gentle wisdom under a lot of humour and love.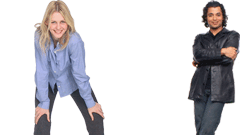 Jobless Ashok and Jas love the good life and dream of the day they will get their big idea. They are happy to while away their time playing poker and snacking on pizza and beer, and cutting off headhunters midway through conversations.
Their roommate Vivek is jobless too but all he dreams about is a girl back in India. Fiesty but compassionate Candy houses the three, and she totally disapproves of their lifestyle.
For Sangita, the world is her oyster – right within the four walls of her home. It is peopled by telemarketers, schoolkids selling cookies, Jehovah's witnesses, tons of romance novels and her favourite daytime romantic soap. She is convinced there is a pattern to her life, as she tries to figure out whether today is today or today was yesterday or yesterday was yesterday.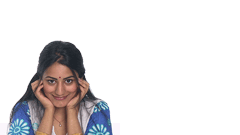 Colorful characters, stylish format, unique narrative that merges multiple stories all reaffirming the simple FLAVORS world view: the world is small. Really small. This movie also has a large heart which promises you a world of fun!
---